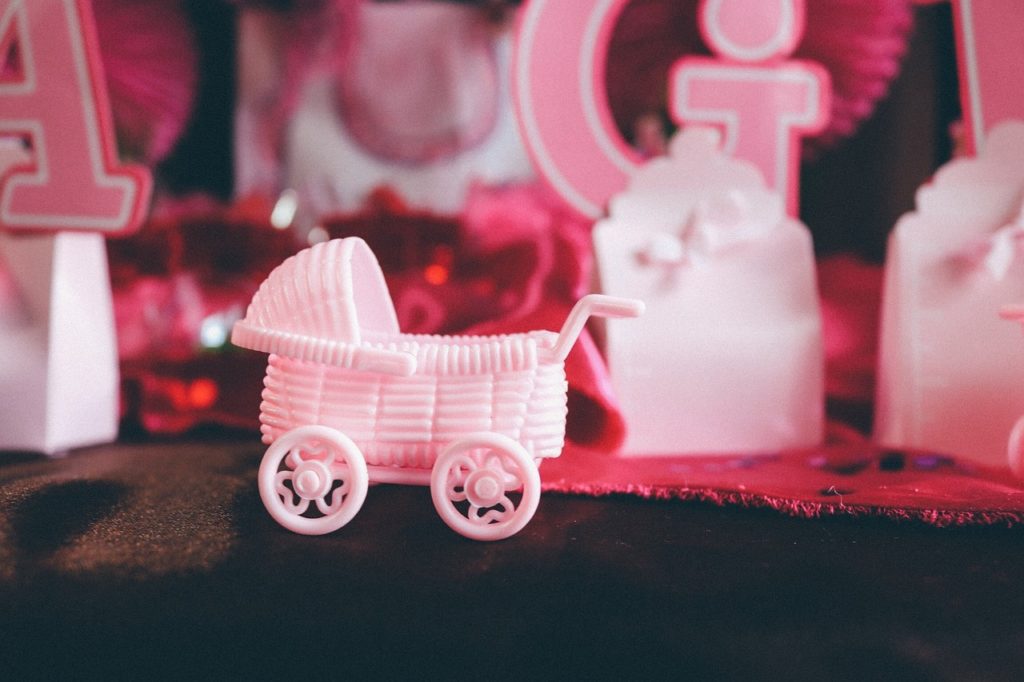 Ah you're about 32+ weeks and getting excited for your baby shower. Who doesn't love being celebrated? The feeling of being showered with love and being around your loved ones is all I wanted for my baby shower. Getting gifts for others is always challenging! However, when it comes to picking gifts for yourself, it's always an exciting time. Well baby shower isn't quite picking gifts for yourself (sort of is, though) the process of finalizing baby shower gift registry is laborious to say the least. It's an art you see:
You need to categorize the items you need
Then you need to start identifying all the different brands of products you want
Then you need to research these products for benefits, safety and ease of use
Decide whether to go with Amazon baby registry, Target, or mix it up?
Lastly, you'll need time, a lot of time to narrow down your gift registry
It requires a lot of patience which is a good practice for what's to come soon 🙂 I spend numerous hours researching and was finally able to come up with my registry (message me if you would like a link to it). I did however realize that there were certain items I could have done away with. With that said, here's my suggestion on what you really need for baby shower gift registry:
What are some of the must haves for baby shower, gift registry?
Big ticket items:
Bassinet/Crib: We really like our Halo Bassinest Swivel Sleeper. Pros: The Swivel feature is quite nifty when you need your baby to be closer to you. I also highly recommend adding Graco Pack and Play to your gift registry. Baby can just hang in here while you eat or do other chores. We also used this as our LO temporary crib when she started rolling over.
Car Seat: ours is a Chicco Infant Seat; however, I think I would recommend Britax Pros: runs wider, good side impact, consistently ranks high and ease of use
Baby changing pad: we absolutely love our Hatch Baby Grow Smart Changing Pad. Pros: keep track through App on your phone, smooth and soft surface, easy to clean, does not get cold or warm and most importantly you can weigh your baby (before and after feed). This is especially useful if we want to know just how much breastmilk your baby is getting. I may have been paranoid about it. Con: sometimes the weight may be off if you have things around it (kinda annoying)
Stroller: We had the Chicco Keyfit Caddy but soon realized that we needed something more sturdy which can be used for up to 2 years and may be more if we choose to have more babies. So, we switched to Uppababy Vista. Ok yes, this one is expensive but we thought it was well worth our investment because our baby is so much more comfortable in this. Pros: comes with a bassinet which we used for road trips. The stroller is so much sturdier and also very easy to maneuver. Cons: It is kinda bulky and takes up a bit more space than Chicco.
Baby Monitor: We have a small place yet we found it extremely helpful to have the Infant Optics Baby Monitor. Pros: easy to assemble, has good coverage. Cons: does not show correct temp of the room, signal can be weak (out of coverage), battery life could be improved.
Activity Gym: our LO really enjoyed being on her little gym. I would definitely recommend getting one of these
Sound Machine: I'm sure you can just use a laptop or a phone for sound but that may not be convenient. We continue to use our Hatch Baby Rest sound machine. Pros: can control volume, sound, color through app on your phone.
What does a baby need?
Baby Essentials:
Sleep Swaddle: in the first few weeks (up to 3 months) babies loved to be swaddled. Our LO broke out of SwaddleMe swaddles within the first month. So we ended up using Miracle Blanket Swaddle quite a bit. This one definitely seemed to work a lot more and I would highly recommend it. Last but not the least my very favorite is Halo Sleepsack. We slowly progressed from swaddle to sleepsack to now early walkers. We've been quite loyal to Halo so far 🙂
Baby Hygiene: I don't know how but babies tend to create a lot of booger. The Fridababy Nasal Aspirator is a weird but genius idea by Fridababy. It's so much easy to suck the booger this way than having to use that suction bulb which omg ugh just get Frida. I would also get the Frida nail filers. Trust me, clipping nails in early weeks is quite nerve racking.
Bath time: Keep it simple. I like the Aveeno products but go with what suits your baby. We also got a tiny bathtub but if you have a big enough sink I think you should be able to use a large bucket. We really like her big baby bath tub
Aquaphor: this is a MUST. Order multiples. It will help your baby not get rashes. We apply this generously on our LO's tush before putting her to sleep and it helps her sleep through the night. Obviously, this is before you move on to night diapers but we continue to use it.
Pacifier: this is a hit or a miss. Some babies can't be without a pacifier, others hate it. In the early months we got our LO used to this; however, after 5 months we weaned her off.
Baby Carriers: I too was skeptical about some of these baby carriers. However, once I actually put in the effort to learn to use them, they came in very handy! My two favorites are Solly Baby Wrap and Ergobaby. Please do take time to watch the instruction videos on YouTube and you'll find yourself using these everywhere you go.
These are just a few of the absolute musts (besides diapers, wipes, bottles) from my gift registry. I hope this helps you get started with you baby shower gift registry!
Good luck!
Xo, Naya